Hi there are you being frustrated by phone calls from unknown number ringing your phone up continuously and you are thinking whether you should pick the phone call or you should not then you are at the right place at my blog because in this article of mine I am going to tell you how to Trace Mobile Number for Details like Caller's Name, and you will be tension free after reading my article about these phone calls from unknown numbers.
Update: Hey check this website which works just like Truecaller and that is Mobile Number Trackr check this out, this one provides more tracing options for us Indians more than Truecaller. 🙂
So to trace a mobile number for details like caller's name we are going to use an app called as 'Truecaller' as you can see in the title of the article let me begin and show you how you can use 'Truecaller' to trace phone calls.
What is Truecaller?
So I am pretty sure that this question is arising in your mind what actually Truecaller is? Right so here is the answer for you Truecaller is an app developed by True Software Scandinavia AB, and this app lets us trace the phone call coming to your phone from unknown numbers before you pick up the call.
Truecaller can be used on smartphones as well as computers and if you are eager to get this app installed on your smartphone let me give you the link to do so here are the link for Android version, iOS version and Windows version here at the download page
For more details go to official website
How Truecaller works?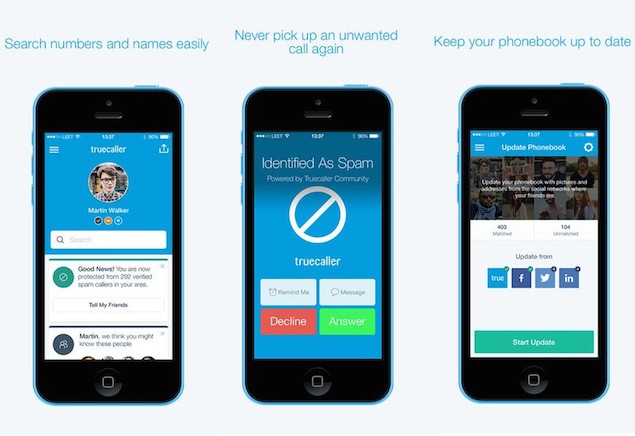 Truecaller is like a huge telephone directory and has billions of phone number in it globally in simple words I can say it is an electronic telephone directory. Truecaller takes information i.e. phone numbers from its users when anybody installs it on their smartphone the contact number i.e. phone numbers on your device from your smartphone will be shared with their server and this is how it builds its telephone directory.
Let me explain you in detail think that you have a phone number of your friend 'John' and when you install Truecaller on your phone your contact list will be shared with server and when 'John' calls somebody who don't have his phone number in their phone number list but they have Truecaller installed then it shows 'John's' name on their phone and this is how this works.
How to use Truecaller to trace mobile number details like caller's name?
Now let we come to the exact point and learn 'how to trace mobile number for details like caller's name',
Tracing mobile number details through computers:
To trace mobile number details through your computer go to truecaller.com first.
Select your country from the drop-down menu for country code implementation.
Type in the mobile number of which you are getting calls and which you want to trace.
After entering phone number click on 'Search'.
When you click on search you will find out the name of the person calling you
Tracing mobile number details through smartphones:
To trace mobile number details through your smartphones, first of all, get the app installed on your smartphone with the link provided above according to the operating system of your smartphone.
After getting installed open the app.
You will find a search box there type in the unknown mobile number you want to trace the details and after that click on search.
And you are done; you will find the name of the person who is calling you.
Conclusion.
Truecaller is an intelligent app which helps us a lot in finding out who is calling us which gives us the ability to search beyond our phone book so let us all use it hope I helped you to trace a mobile number for details like caller's name for the number you were tracing for thank you for reading. And if you need mode details about Truecaller in detail refer Wikipedia and you can also refer this video
Note: This video is not made by Akash Navi